Cloud Hosted Phone Systems
The evolution of business communications
iPECS Cloud is the best-in-class UCaaS solution for the cloud environment. iPECS Cloud provides agility, flexibility and simplicity on top of Ericsson-LG Enterprise' proven technology of leading business communications. Whatever your business size, future-proof your systems with scalable cloud solution that allow your team to work from anywhere.
• Unified communications and Collaboration
• Maximum 300K ports and 100K multi-tenants
• Auto attendant, Voice mail, Call recording
• Powerful telephony features
• Audio conference bridge, WebFAX
• Intelligent call analytics and reporting​
• Rest APIs for interworking with 3rd party applications
• Easy operation and maintenance through multi-tier management tool
• Auto provision and resource management
• VMware and OpenStack supported
• Geographical redundancy, Local survivability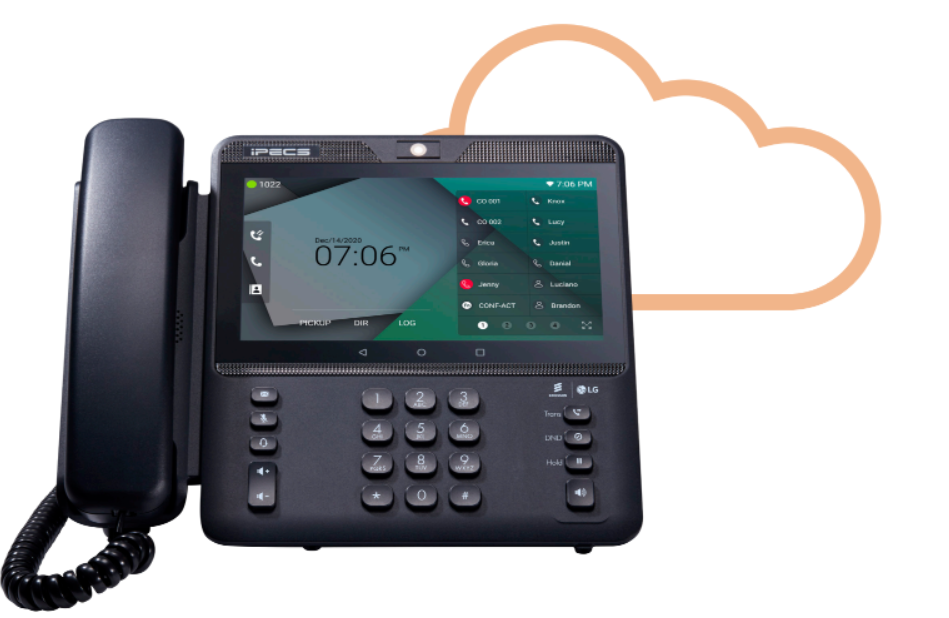 Save costs without compromise
Flexible deployment scenario
Improve your customer experience
Self-manage and configure your devices
To view the complete selection of iPECS 1000i IP series phones from entry level to professional business phones as well as available applications and cloud professional services.
Harness the power of cloud communications
The Last Business Communications Solution You'll Ever Need
Picking a business communications system can be a challenge. As soon as it's installed, your organization's outgrown it or new, must-have capabilities come to market. It's hard to keep up. We deliver a carrier-class communications solution "as a service" from the cloud. There's no system to install, so you can add seats or functionality on-demand.
Flexible & Future-Proof
COMPARED TO ON-PREMISES PHONE SYSTEMS
With our mobility package, your employees can use our Hosted PBX features from their smartphones, tablets, laptops or other mobile devices.
Integrate voice, video, presence, instant messaging and email into a single platform with Accession Communicator for desktop or mobile devices.
Phones & Features to Fit Your Needs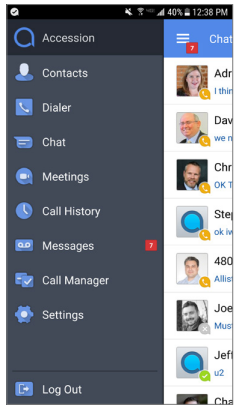 Accession Communicator
Mobile Application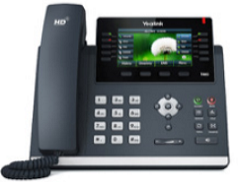 Yealink Optima
HD IP Conference Phones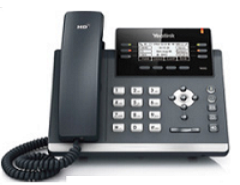 Yealink W60
HD IP DECT Phone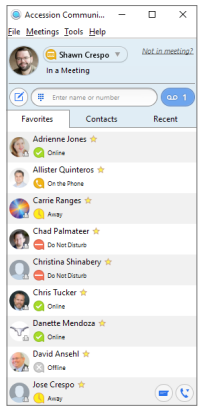 Accession Communicator
Desktop Softphone
ENTERPRISE-CLASS CAPABILITIES AT AFFORDABLE RATES
Voice Mail & Unified Messaging
Unavailable Call Forwarding
Emergency Call Notification
Team, Web & Video Collaboration
COMMPORTAL DASHBOARD TO CONTROL YOUR COMMUNICATIONS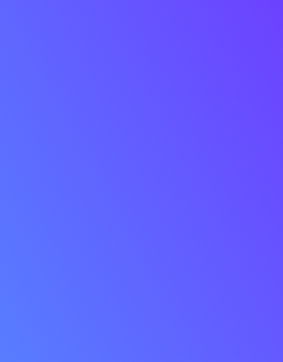 CommPortal enables users to view and manage:
CommPortal enables admins to manage:
Emergency Call Notification