Our Services by Certified Technicians
At Stellar Communications we are all about making connections. As a telecom interconnect company we connect your facilities and equipment to your carrier's network. That's just the beginning. We connect you and your staff to cutting edge tools to enable you to work as a productive and cohesive team. Our technology solutions help you connect and communicate effectively with your customers, associates and vendors.
What sets us apart from other telecom interconnect companies is that the connections we value the most are the business relationships we form with our customers. Our most important service is customer service. We put our customers first, solving problems and personalizing every experience. We get to know your business and your specific needs. Using good old-fashioned customer service we customize our high tech solutions to help make your business a success.
Phone system
sales, installation
& service
We are an authorized Vertical dealer and an authorized Host My SIP dealer, offering a wide variety of phone system products to meet the needs of small to large businesses such as – PBX, VoIP/SIP and Cloud Hosted Phone Systems. With Stellar Communications you will NOT encounter "slick salespeople" who are primarily interested in their commissions. Only a certified technician will assess what your business actually needs and then propose solutions based on years of experience installing and maintaining these systems. To request a free, no obligation consultation and quote – submit our simple website contact form, give us a call or send an email. We also provide free site surveys at your location. Submit our simple website contact form.
At your convenience we will schedule free staff training with a personable, knowledgeable and articulate systems trainer/technician to give your team a great onboarding experience. We also provide free training and support for your staff over the phone when they are beginning to use your new phone system and questions or issues arise. If you have your own in-house IT department or prefer to work with another outside IT vendor, we will coordinate with them at no additional charge to make sure they have the information and technical support they need to ensure seamless integration of our phone system with your computer network.
Comprehensive onsite
end-user training
Phone system adds/moves/changes
We perform adds/moves/changes on existing phone systems as well as troubleshooting and programming. We're an authorized Vertical dealer. We also service Vodavi and Inter-Tel systems. We charge $100 per hour (1-hour minimum) for onsite service calls plus a $35 trip charge for locations within Maricopa County or a $70 trip charge for locations outside Maricopa County. Charges for locations out of state to be determined on a case by case basis.
Call us at (602) 993-3545 anytime to reach our on-call support team. We will work to remedy the issue when it arises and get your business back up and running as soon as possible using various methods. If we can offer a solution over the phone, we do so and save you the expense of a service call. To show you the solution in real time we may utilize screen sharing. If it's necessary for us to step in and solve the problem for you, we can use remote access to the phone system or computer to diagnose and fix the issue. Once you have provided us with remote access, we can troubleshoot and program your system offsite at our regular remote service rate. If the problem is hardware-related or too complex to be fixed remotely, we will dispatch a technician to your location at our regular service call hourly rate plus trip charge. We do NOT charge additional higher fees for emergency, after-hours service.
24/7
technical support
& response
Remote
programming
for phones/computers
Once we have been given remote access to your phone or computer system, we charge $50 per 30-minute increment (30-minute minimum) for remote programming services.
Amplified
paging system
installation
Time clock installation, warehouse and ceiling speakers
Computer IT
network
services
Adding routers and switches, setting up VPNs, installing network drives, mapping network drives on individual computers, adding accounts and users to servers as well as other routine IT services.
Surveillance
camera
sales & installation
Indoor/outdoor, dual-lens cameras, 4G battery-powered cameras, PoE IP cameras, WiFi battery-powered cameras, WiFi  wired cameras, security NVR systems. See our Reolink product line
Printer & fax
machine
support
We assist with configuration, installation and set up of printers and fax machines. We will also help troubleshoot connectivity or driver issues associated with network or directly attached printers/faxes. We do not change toner or ink cartridges, clean print heads or repair broken printers/faxes.
Vertical product consulting services for IT professionals
For IT professionals not associated with our clients, we provide Vertical product consulting and tech support services by phone for a fee. (For our clients, we provide coordination with in-house IT departments or outside IT vendors at no charge to ensure they have the information and technical support needed to ensure seamless integration of our phone systems with client computer networks.) We charge $50 per 30-minute increment (30-minute minimum) for IT consulting services.
Elevate your business image with a professional voice for phone greetings and prompts as well as on-hold messaging. Our female voiceover talent is a former professional radio announcer. With a script you provide, our talent will record messages remotely and directly to your new or existing phone system. Following your scripted phone greeting, a recorded voice prompt instructs callers to find the right department or extension on your phone system. Often these are necessary in large corporations so that customers are filtered through to the right department. A voice prompt simply asks the caller to take a specific action, much like the message on an answering machine. Phone systems using these prompts get the caller to press a key on their phone. A message on-hold recording, made from your script, is one or more messages played when a customer is placed on hold. A good messaging on-hold script will contain several short messages that focus on a service, product or benefit offered by your business. Contact us for a price quote on our convenient and affordable voiceover talent services.
Phone messaging voiceover talent services
Commercial structured cabling
Commercial structured cabling is the backbone of your network. It's the interconnected system of cables, hardware and equipment that keeps your network running smoothly. Structured cabling supports the tools you need to carry out daily business operations. Common uses include:
Our cabling contractors at Stellar Communications excel at installing, engineering, implementing and maintaining telecommunications systems for commercial organizations of all sizes. Our engineering and project management skills ensure that we'll complete complex projects on time and on budget. We can provide your business with a free technology assessment to determine your needs and recommend teledata infrastructure solutions. We offer a complete voice, data and video cabling package for any budget. No job is too big or too small, we do it all.
Telephone cabling/data network PVC or plenum (fire rated) cabling installation, patch panel termination & certification – Cat 5, Cat 5e, Cat 6, Cat 6a, Cat 7, fiber optic cabling (single or multi-mode)
WiFi/wireless network installation.
Surveillance camera network cable/coax installation
New construction or existing cable networks 
Printer/fax machine cabling
We provide companies with all aspects of cabling infrastructures. From the cabling of facilities, jacks, patch panels and terminations to complete installations of MDF/IDFs and server rooms with racks, server racks, cable trays, cable ladders and wiring racks.
Amplified paging system cabling
Server room cleanup
Audio/Video cabling
POS & VoIP cabling
Home-based business/teleworking support services
A commercial location isn't a requirement to benefit from our products and services. All our products and services are available for home-based businesses and for employees working from home/remotely. We understand the unique technology challenges for teleworking and have the solutions to make your business a success no matter where you do business. Some of our solutions include:
Station call forwarding – the easiest method for insuring inbound phone calls are routed to your employees is to forward calls for an extension to an outside number such as a cell phone or home number. It doesn't require any special licensing or hardware and only addresses inbound calls. Outbound calls would need to be made from the cell phone or home phone. There are limitations relative to call forwarding of calls directed to an ACD, hunt group and ring group. The inbound call utilizes two of the organization's carrier trunks; one for the original inbound call and one to forward it to the outside line. Caller ID of original calling party will not pass through to the outside number. If the outside line is busy/unanswered, the caller will end up in the outside (cell phone) voice mail.
Extension twinning – Mobile twinning allows incoming calls to your desk phone extension to ring simultaneously to your mobile phone. It doesn't require any special licensing or hardware, but it does require programming of the phone system. In most cases, the Caller ID of original calling party will be passed through to the outside line. Busy/unanswered calls will route to the Vertical voice mail and will be routed accordingly (e.g., to email.) Only addresses inbound calls. Outbound calls would need to be made from the cell or home phone. There are limitations regarding twinning of calls directed to an ACD, hunt group and ring group. The inbound call utilizes two of the organization's carrier trunks.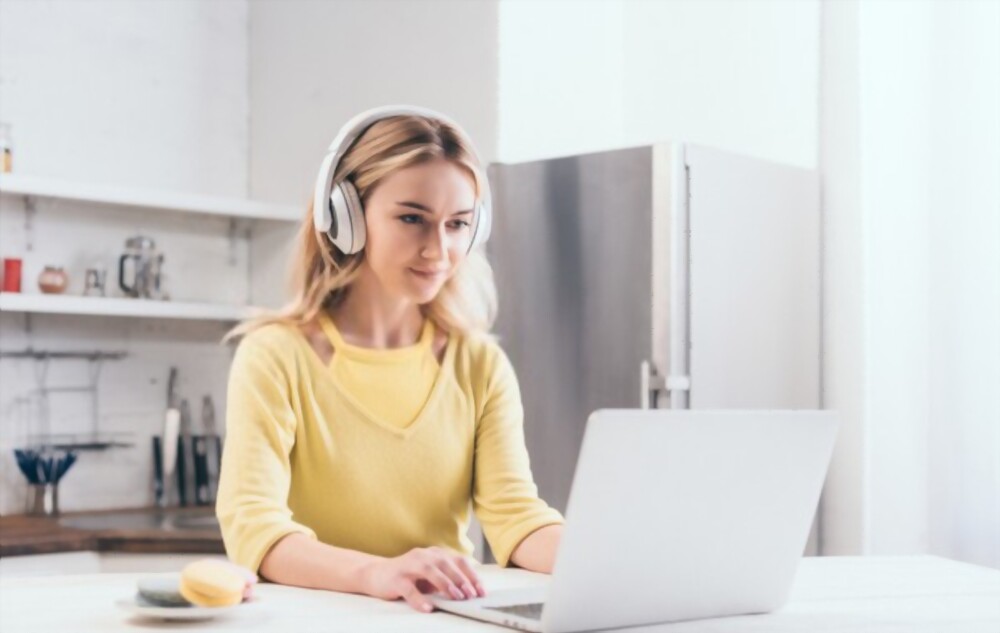 IT computer network services.
911 service – 911 service is not addressed with these teleworking solutions. Teleworking employees should be advised not to use the company IP phone of softphone to dial 911 from their remote location and emergency 911 calls should be made on cell phones or home phones.
Desktop IP phone/handset with teleworker license – A teleworker license enables employees to work remotely with a desktop IP phone/handset that provides full access to transfer capability, voice mail, message waiting, conferencing and other features of the office phone system. Teleworking may require modifications to the current firewall settings. This gives teleworkers the ability to utilize the desktop IP phone they are accustomed to using. All capabilities of the phone system remain available to your users. Outbound calls are routed through the phone system and thus display your organization's Caller ID. May require additional licensing and either an Ethernet power adapter or wireless LAN adapter for the desktop IP phone. IP phones need to be programmed to use the public IP addresses of the phone system. May require additional IP phones or relocation of existing phones. Power source needed for IP phones.
Softphones – Utilizes a Vertical software application that runs on a mobile device, tablet or computer that enables the device to function as a phone/extension on the Vertical phone system. Typically, clients use a headset compatible with their device. Softphones may require modifications to current firewall settings. All capabilities of the phone system remain available to users. Outbound calls are routed through the phone system and thus display your organization's Caller ID. May require additional licensing and a device to run the software on. Configuring a softphone to operate is device-dependant and performance may be impacted by device specifications and other applications running on the device.
Lease Financing by GreatAmerica Financial Services
Stellar Communications is proud to partner with GreatAmerica Financial Services. GreatAmerica is a $2 billion national commercial equipment finance company. Incorporated in 1992, GreatAmerica has a staff of over 500 employees. It is headquartered in Cedar Rapids, Iowa and has offices in Minnesota, Georgia, and Missouri. GreatAmerica provides financing and consulting services in all fifty states and some U.S. Territories.
What if you could budget once for your equipment and always keep it current? No, this isn't a trick question. We offer payment plans to fit your budget, reducing the upfront financial burden of purchasing brand new equipment. As a result, customers experience the following benefits: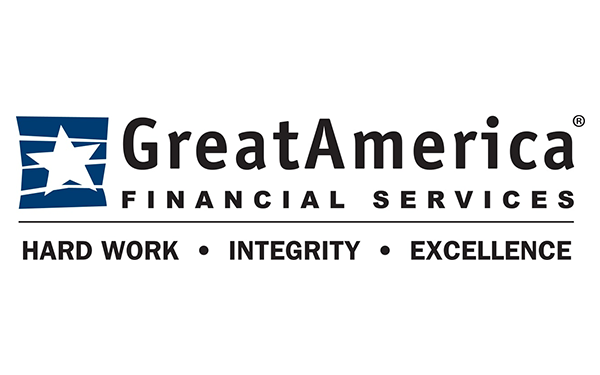 Every month, you can expect a fixed monthly spend for your equipment. No hidden extras. No nickel-and-dime invoices. 
We'll bring your equipment up-to-date, and keep it top-notch with regular audits. When your equipment needs updating, typically within five years, we'll do a refresh without a major impact to your monthly spend.  
Cash is king, and with one of our payment plans, you can save your cash or use it for activities that drive value back into your business.
Talk to Stellar Communications today about a custom lease plan for your business. Choose from a variety of lease terms to suit your individual needs. We will quote various options so you can make an informed decision.
For more information on the benefits of financing technology -
To see how leasing helps you make the best use of your funds: